Special Days for Special People
It's Time
to check and see who is celebrating what.
This page is dedicated to our birthdays and anniversaries and any other day special to you that you want to submit. Would you allow me to post your special days?--not the year (unless you tell me to)! Heaven forbid! Just the month and the day.
There are a few that I am brave enough to post without their permission, but others that I am not sure about I will wait until you tell me it's OK. OK?
The special days are posted by the month so you can easily check each month to see if there is someone you would like to send greetings to (or in case you forget yours!).
If you wish we will post addresses and/or email addresses. I won't without your permission. Let me know if you want that added.
Add your birthdays and/or
Anniversaries!
Let me hear from you!
If you find an error, wrong date, etc. please let me know.
To add to this page, email me.
"You are not getting older, you are getting better."
January
January 6: Karen Michelle Roark
January 7: Shanna Grubbs
January 9: Brenda Sue Miller
January 10: Kelsey Lee Bender
January 13: Jarrett Austin Grubbs
January 16: Rev. Jerry Paul Grubbs: RevGrubbs@aol.com
January 19: Ona Blaine Adas
January 23: Billie Grubbs
January 31: Kevin Jacobs
February
February 2: Lorinda Lee (Adams) Grubbs; MooEEE111aol.com
February 6: Candy (Castle) Whitworth; akycelt@hcis.net
February 13: Elma Eugenia (Davis) Emory
February 21: Jessica Compton
February 27: Kenny Jacobs, Jr.
March
March 4: Violetta Adams
March 15: Leslie Grubbs
March 21: Drew Whitworth
March 24: James (Hoot) Collins; hootandlc@hotmail.com
March 25: Sammy Castle
March 31: Jerry Lee Grubbs
April
April 7: Keith Jacobs
April 17: Lincoln Julius Compton
April 25: Connie (Painter) Bartley
April 30: Terry Painter; joyfulsoul1@gmail.com
May
(Duck at Jenkins Lake)
May 4: Emily Jane Jacobs
May 10: David Wayne Grubbs
May 11: Freddy Roark
May 18: James Barry Whitworth
May 23: Karen Denise (Grubbs) Jacobs
May 26: Brandon Chase Roark
May 26: Kaylee Lester
May 29: Gwenda (Wright) Castle
June
June 3: Paul Ray Hall
June 6: Alex Whitworth
June 12: Robert Collins; hootandlc@hotmail.com
June 12: Stamper Collins; hootandlc@hotmail.com
June 14: Fred Castle
June 19: Sue Ellen (Roark) Williams
June 20: Taryn Isabelle Caballero
June 28: Zachery Bender
July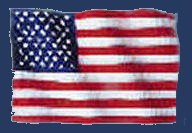 July 1: Derick Austin Roark
July 16: Caeleigh Whitworth
August
August 20: Steven Adams
August 22: Marietta (Crase) Ball
August 24: Linda Carol (Adams) Collins; hootandlc@hotmail.com
September
September 1: Dekitta Williams
September 14: Kenneth Jacobs, Sr.
September 22: Alanna Grubbs
September 24: David Jerry (D.J.) Grubb
September 30: Jennifer Starr Martin
September 30: Steven Adams
October
October 1: Kasey Miller
October 7: Julie Casebolt
October 7: Janet Adams
October 31: Lauren Kindal Roark
November
November 10: Bill Crase
November 17: Vicky Castle
November 19: Brooke Castle
November 21: Robert Vernon Adams
November 22: Nathan Jacobs
November 26: Crystle Grubbs
November 28: Joseph Williams
December
December 14: Anthony DeWayne Davis
December 18: Misty Grubbs
December 19: Derek Castle
December 19: Ashley Grubbs
December 22: Joyce Ann (Wright) Davis
December 22: Jeffrey Todd Davis
December 24: Delores Adams (email below)
December 31: Lisa (Adams) Bender
December 31: Kevin Jacobs
Happy Birthday, Everyone!
Happy Anniversary to All

and Many, Many More !!
May
May 23: Gwenda (Wright) and Fred Castle
June
June 9: James Barry and Candy (Castle) Whitworth; akycelt@hcis.net
June 20: Jerry and Lorinda (Adams) Grubbs
July
July 1: David and Shanna Grubbs
August
August 6: Sammy and Vicky Castle
September
September 14: Ken and Karen (Grubbs) Jacobs
December
December 2: James and Linda Carol (Adams) Collins: PO Box 882 Neon, Ky 41840: hootandlc@hotmail.com
December 3: Robert and Ona Blaine Adams
December 10: Doug and Sue Ellen (Roark) Williams
Happy Anniversary, Everyone!
If you have any birthdays or anniversaries that you would like for me to add to this page, please email me.
Sign our Guestbook
Click below to visit Delores' websites


Copyright Kelsey Adams Family 2004