We have received some new pictures, etc. from Kelsey's daughter, Lisa. Since there is so much on Kelsey's original page, we decided to begin a new page with the new things and will add to this page as other things become available.
Many of the military experiences of Kelsey were not known to his family until after his death. He didn't want us to worry about him, and he was in dangerous situations many times, as we later learned.
Less than a month before his death, he received the following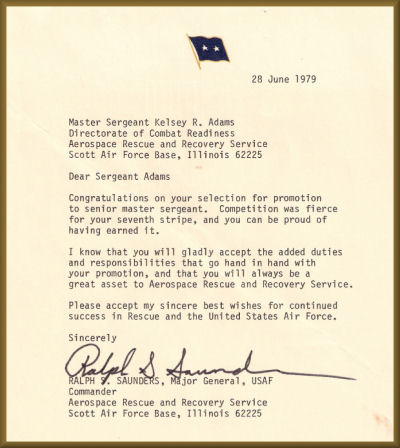 Pictures can be enlarged by clicking on them
Kelsey won first place for his decorated bicycle in the Kid's Day Parade in our home town of Jenkins, Kentucky. Mother helped him decorate his bike and my husband made the horse head. He was a proud little boy!
This picture of Kelsey Ray and our dad, Kelsey G., was taken after they moved to Detroit
Various pictures in different settings